Wedding crashers are usually unwelcome guests. This wasn't the case when an unexpected guest showed up at the recent nuptials of Marília Pieroni and Matheus Gomes Martins.

The couple were forced indoors due to rainy weather during their Brazilian wedding. Guests began taking their seats when a dog with muddy paws wandered inside as well. He was escorted out, but once again made his way inside.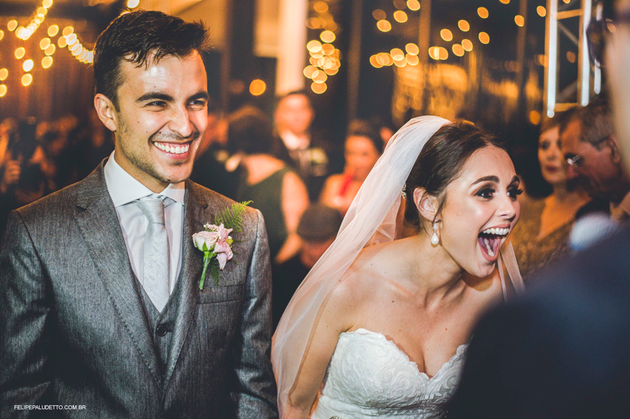 "As the ceremony started, to everyone's surprise, it was the dog who came in when the bridal chorus began to play," Marília explained.

The stubborn pup was once again escorted out while the ceremony continued. He managed to sneak in once again as the couple exchanged their vows. He plopped down on the bride's veil and took a nap.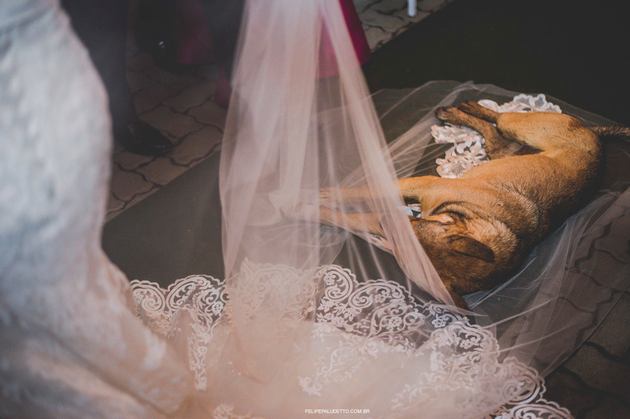 "I was really surprised and thought the little guy was really cute," Marília shared.

The couple decided to let the unexpected guest stay for the duration of the ceremony and the reception as well. The dog enjoyed some food but left shortly after.

The infectious behavior of the pup caused the couple to want to adopt him, and they did just that. They tracked him down and with help of locals they found him.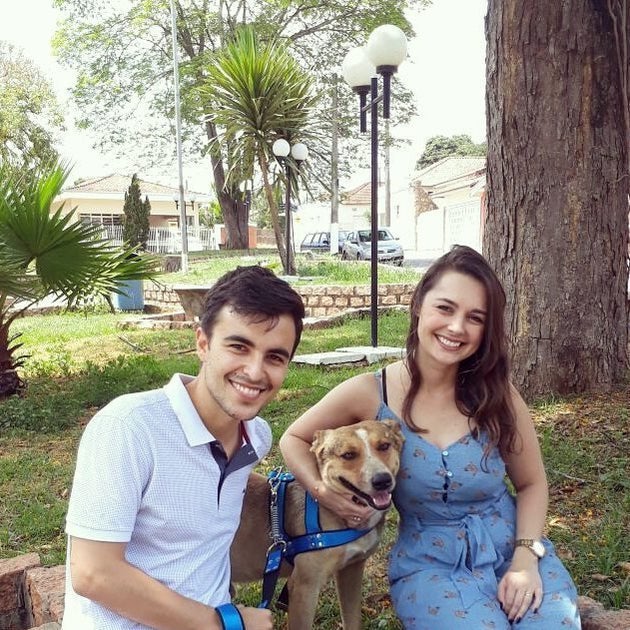 His name is Snoop and he is loving his forever home. "He is very playful, needy and caring. We are so happy with him."